Information Side bar
Exchange News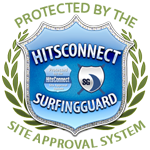 scarecrowhits.com : Welcome
Prizes! Prizes! Scarecrow, Joker, & Riddler
Prize pages & verify! Win Here!
Come capture 21 Batman Villains.
Cool, Fun, Addictive Card Game for Prizes!
Surf THE HIVE & chat in 42+ TE's.
Click icons for list.
---
ScarecrowHits.com is NOT an Internet Investment Business.
We will not ask you to invest any money
and will not pay you interest on any money you send us.
If you purchase goods or services from this website.
There will be no element of "investment" in that payment.
And the entire purchase price will be for the selected goods or service only!